The Ranch
Welcome to The Ranch, A Cave Creek Experience.
The Story Behind The Ranch
The Ranch, an art destination and a Cave Creek experience. Roger & Judith are a dynamic couple who are both passionate about life and creative art. They live life and love being artists. You will experience the passion and the warmth of their home/studio and have the opportunity to purchase their incredible art.
Roger is known for his extraordinary Pictorial Leather Sculptures and Judith is recognized for her remarkable fine art oil paintings. Between them, they repesent is Native American, the historic West and Western Life, the Southwest history of the Four Corners region. You will experience handmade fine art leather sculpturess and find classical and traditional fine art oils.
The Ranch offers art workshops, lectures and demonstrations. Visit The Ranch Gardens and the Bunk House, it is a flavor of the west.
Group Tours: If you are interested in organizing a "Group Tour or visit from your business or hotel/resort, The Ranch is happyto coordinate closely with your organizer. Please contact The Ranch office for more details. 480-620-3849
The Ranch is open to the public year round by appointment. Call 480-620-3849 or email judithdurr@yahoo.com
An easy location to find off of 50th street and Carefree Highway in Cave Creek, Arizona.
The Ranch 480-620-3849 for your visit, group tour, lecture, or painting classes.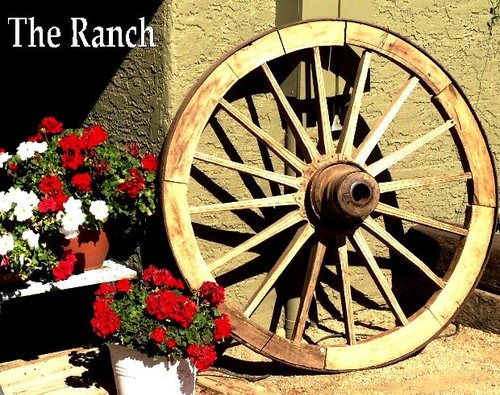 Call 480-620-3849/ Email judithdurr@yahoo.com
Contact Roger Kull at 480-620-3849 or Email: rogerekull@yahoo.com