Commission in Progress
Watch Judith Durr's video for commissing a painting for DM and Doug Collins: http://www.youtube.com/watch?v=V6bSEECWZZg
"When you commission an artist to do a special painting, you need to pay attention to not only choosing your artist but also designing your content. With master artist Judy Durr that could not have been an easier task ... or one that was more fun. Judy helped us select, from her personal collection, several wonderful Southwestern artifacts for our painting. Then, we added three pieces of our jewelry that had special meaning to us and our scene was complete.

We have named our artwork Turquoise Treasure. This is a wonderful experience. Thanks Judy!"
Step 2: The foundation wash.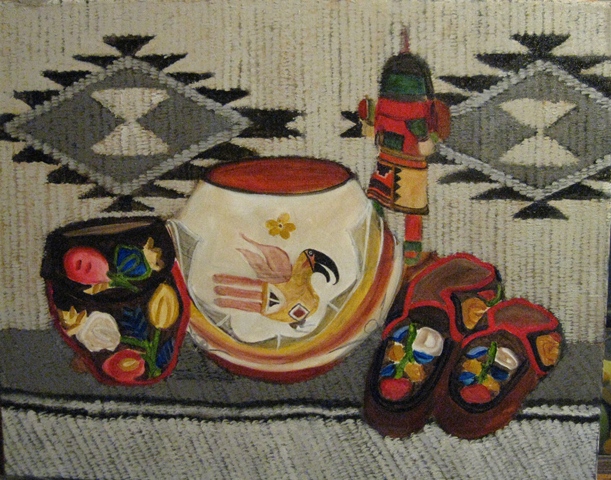 Step 3:
Step 6: Halfway through.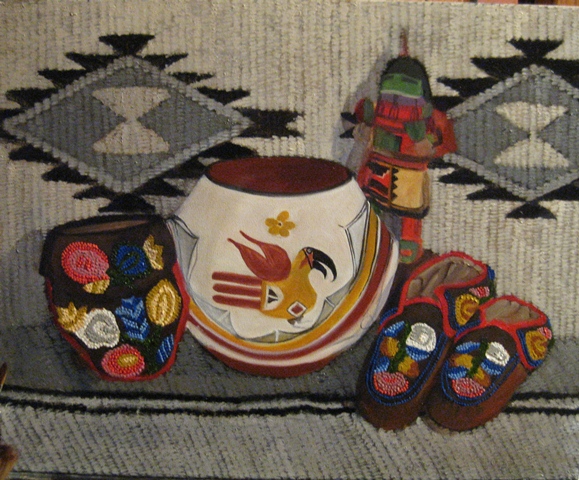 Step 10: Almost Done
Step 12: This is the stage of "lights and darks" and making sure everything has the final "sparkle".
Schedule your commission by calling, emailing and or visiting Judith's studio. Arrange the artifacts and personal items you are interested in. There is a waiting list and pricing depends on complexity, size, and framing. It is a delightful experience. Arrange an appointment by calling: 480-620-3849 or emailing: judithdurr@yahoo.com